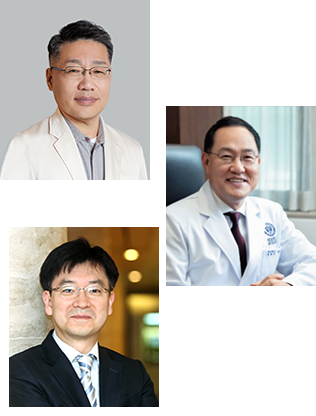 Welcome to Pulse of Asia 2023,
Seoul, Korea.

On behalf of the Organizing Committee of Pulse of Asia 2023 (POA 2023), we are pleased to inform you that POA 2023 will be held together with the Korean Vascular Society (KOVAS) Summer Conference from July 14(Fri) to 15(Sat), 2023 at the Conrad Seoul, Korea.

Under the theme of "New Waves for Vascular Health," the POA 2023 Organizing Committee is preparing an exciting scientific program that will include invited lectures, oral and e-poster presentations, satellite symposia and award sessions. It is specifically designed to highlight the latest findings in pathophysiology, mechanics, artificial Intelligence, novel device, and cardiovascular rehabilitation to guide the current understanding of vascular disease and to provide all attendees with the opportunity not only to meet renowned speakers, but also to share their thoughts and ideas with each other.

In addition, we expect that the 1st KOVAS Summer Conference together with POA 2023 will successfully open a new chapter in vascular health with a broader scope covering venous disease, coronary physiology, and metabolic and nutritional risks.

We invite all of you to submit your abstracts and be a part of exciting new knowledge in the advances of the vascular aging, diverse vascular disease, and new therapeutic approaches.

We look forward to welcoming you in person to the POA 2023!